7 steps to become an author illustrator – Step 7: How to promote your book
Today we're talking about how to help promote your book to hopefully get it into as many hands as possible. And even though this may be the final step in our journey to publication and how to become an author illustrator, in a way, this may also just be the beginning …
Promote your book to foreign publishers
Your publisher's 'Rights Guide' for book fairs
About two months before your book (in progress or finished, depends on your publisher's preference) gets taken to either Bologna Book Fair or Frankfurt Book Fair, your publisher will need at least one nice finished illustration of your new book for their 'Rights Guide'. Foreign publishers look at this to decide which books they may be interested in prior to the book fairs and the catalogue will also be picked up by people during the fair.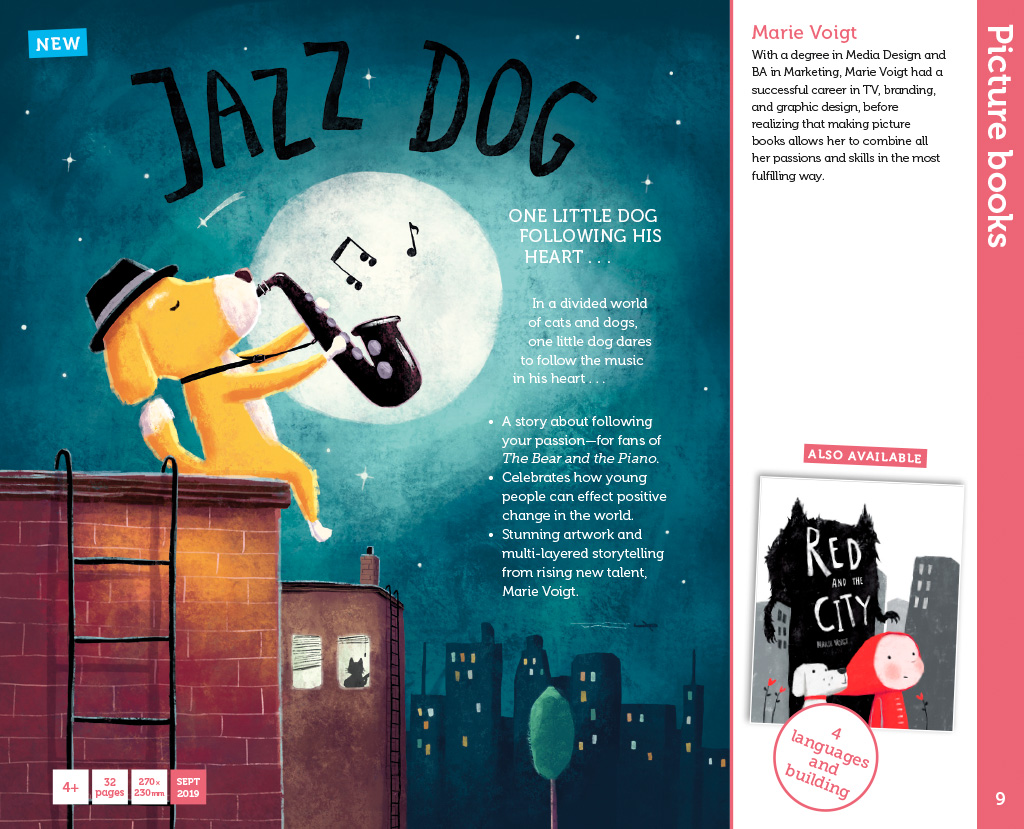 Attend the book fair at which your book is being launched to foreign publishers
Not many author illustrators do this, but I find it can help with attracting extra interest from foreign publishers in your work, especially if you wear your work on your sleeve! 😉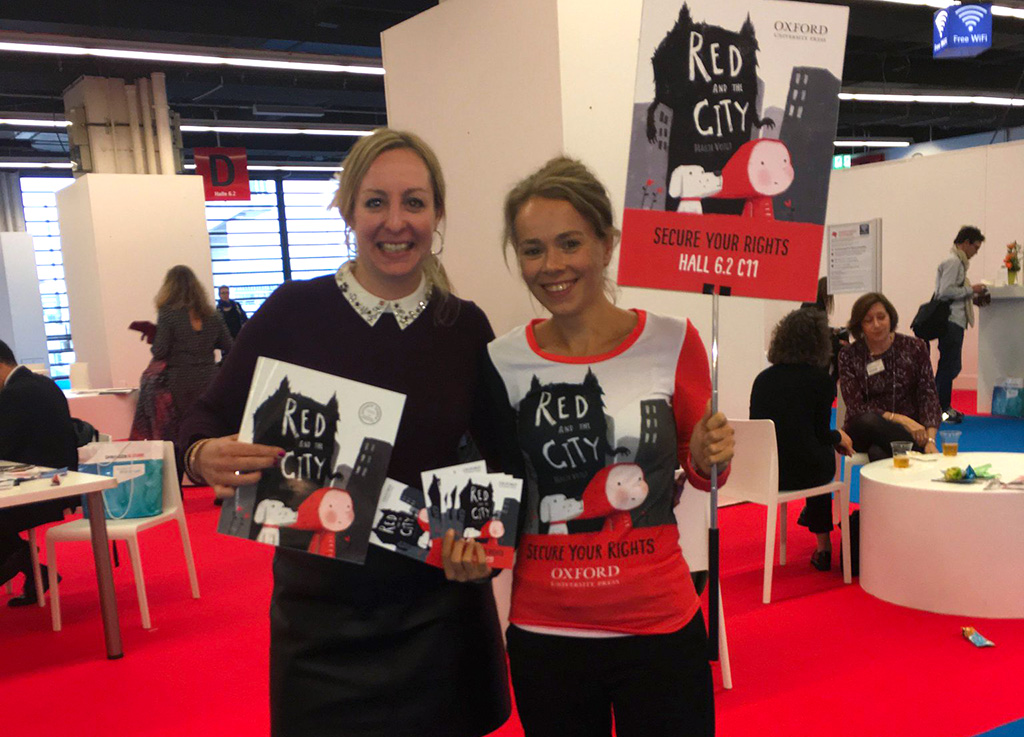 Promote your book to bookshops, schools & libraries
Your publisher should actively be promoting your book to booksellers, but often they don't go around too many of the indie bookshops. However these are important in my view, especially when your book is initially published in hardback only with the paperback following 6-9 months later. Picture book hardbacks aren't generally stocked by Waterstones and are more difficult to sell during school events.
Below you can see the ever-growing list of independent bookshops stocking Red and the City in hardback. Most of them are stocking the book as a direct result of my brilliant partner and assistant Graham calling them and showing them the book. It turns out most of them weren't aware of the book and expressed gratefulness for having it brought to their attention. Bookshops also deal directly with schools and local communities and getting these booksellers all across the country behind you and your book to me feels like a very important piece of the puzzle to help your book succeed.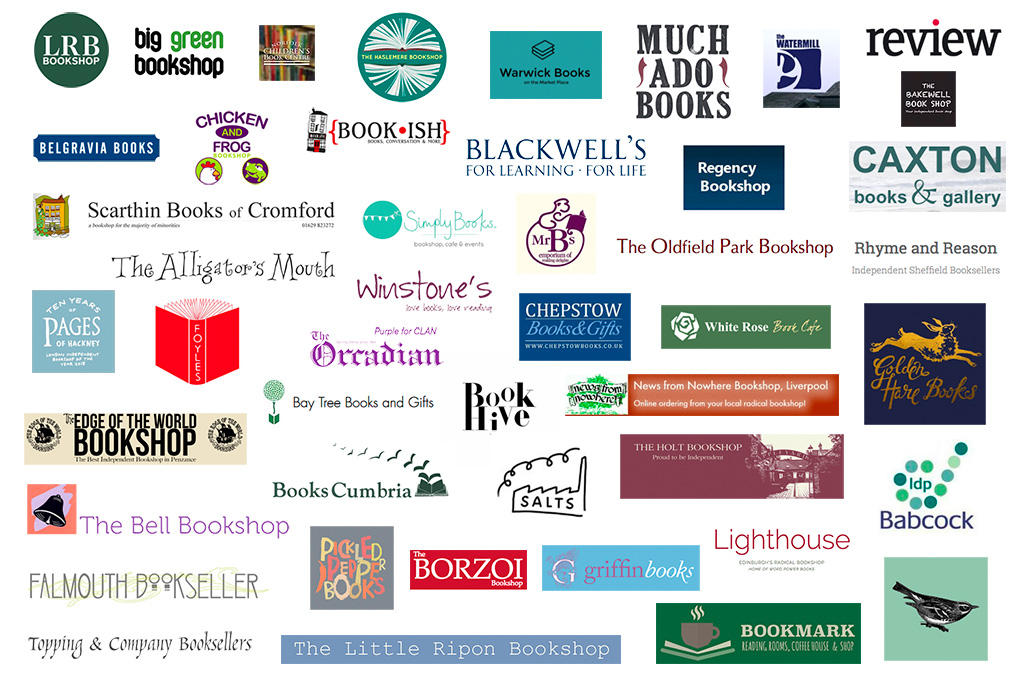 Schools and libraries can also be a great channel for your book, after all there are over 30,000 schools (over 20,000 primary!) and over 4,000 libraries in the UK! As Red and The City lends itself well to be used in schools, my publisher should be actively marketing my book to these. But as always, additional personal promotion probably doesn't do any harm. So once Graham has finishing calling all the independent bookshops, he will also call library services, schools and libraries to try and get the book stocked with them. I will report back how that's going a bit down the line. He did a trial with Library Services in Devon and it worked, they're stocking the book now. So fingers crossed.
Promote your book to the public
About 3 months before publication you can start promoting your book on your website/blog as well as Twitter & other social media
E.g. you can post some artwork or the cover, or photos of advance copies you've received – anything to whet people's appetite
This can also help with getting some great initial quotes/endorsements which in turn help with getting bookshops etc on board
If you manage to get a quote/endorsement from celebrities that's also very helpful as they may also post about your book to their huge fan bases
You can run some special promotions, e.g. pre-order the book and get a free gift as the Bulgarian publisher for Red and the City did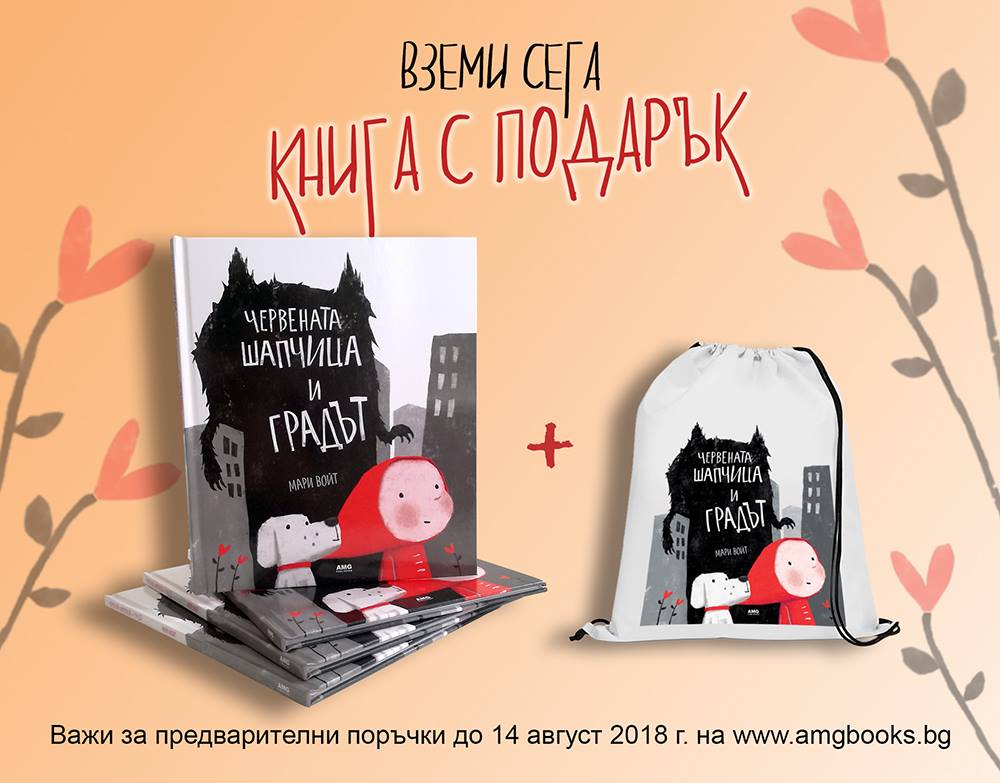 Giveaways of signed books and signed limited prints (E.g. 'Retweet and follow for a chance to win…') apparently work very well and I'll report back once my publisher has got underway with those
Try and get good reviews from picture book reviewers & bloggers and traditional media and make use of any media contacts you might have (your publisher also sets a good number of copies of your book aside to send to these)
Maybe write an attention grabbing press release and try and get some interviews (this is something I haven't tried yet but may do)
Make use of building your profile through tools such as Amazon Author Central and maybe even a Wikipedia entry etc
Bookshop & school events
Generally unpaid and as part of a 'promo tour', author events in bookshops can be useful to build a great relationship with the bookshops, schools and wider community in your area
Often bookshops work closely with local schools to organise author school events. These can be paid, or if part of a promo tour unpaid but where the bookshops will then arrange a minimum book order the school has to place in advance, generally based on audience size
I will report more on this once I've done some of these at the end of November
Enter awards
Being long- or shortlisted or even winning an award is obviously a great promotional tool for your book
If your book lends itself for being entered for Awards your publisher should take care of this for you. If not, I am sure there must be good resources online listing all the available awards for which you can then research the apparently ever-changing entry criteria
And lastly, beg! 🙂
So please, if you haven't already, go buy our book (this is Red and Woody speaking!) in your local bookshop or online 🙂
If you like it, we would very much appreciate a review and word of mouth recommendations.
Woof. Says Woody. That means thank you! From me as well!
We hope you've found our little 7 step journey along the heart flower path to publication useful and would appreciate any mentions on social media about it. Many thanks!